Artist name: Ziggy Pockets

Bio:    Ziggy Pockets was born in rural West Virginia to a dedicated mother and a rambling guitar playing father who sang to Ziggy from the time he was old enough to listen. In 1989 his mother Kim moved him to Charlotte, North Carolina and he was introduced to the southern music culture including hip hop and southern bluegrass. Influenced by the likes of Waylon Jennings, Johnny Paycheck, 2 Pac, N.W.A., and living legend Roger Alan Wade, Ziggy developed a unique style that can only be his own. His vast love for music is evident in the songs he writes and the company he keeps. You will hear songs influenced and inspired by old greats and true stories. His music is real life and he hopes you will find a few songs that strike a chord in your own. You can hear a classic country ballad or a hardcore rap song, but most of all his versatility and love for music is what he wants to come through in his songs


Contact Information:

Contact:   Zackary Meadows

Phone:     704.622.7610

Email:      ziggypockets@ymail.com

Email:      ziggypockets@gmail.com

Website:  ziggypockets.com

         

 




"2014" Best Country Group of the Year...



"The show opener was a performance by Ziggy Pockets. Yep, that's what I said too ... who? Ziggy who, what? Lemme tell you, those guys blew the top off everyone's bottle of beer! A blend of country, hip hop, pop, acoustic, and Lord know what else, these guys were ridiculous! The harmonica player was outstanding, staying off in his own "zone" most of the show. I'd definitely go see this band again any day of the week."
            Lyrics Promotions

 



"Ziggy Pockets is a throwback to when country music was ruled by Waylon, Willie, Merle & David Allan Coe. Expect to hear classic outlaw country songs. Expect to have a good time"

LKNFun.com - Lake Norman's Entertainment Information P



"AWESOME !!! - I LOVE it !!! Well done & GREAT Work, my friend !!! whew, Ya nailed it; great songs & great performance !!!"
- singer-songwriter: Roger Allan Wade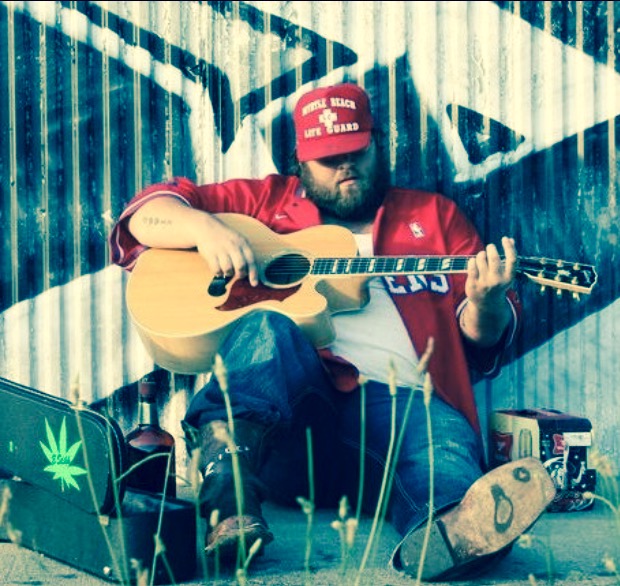 -Ziggy Pockets-

ADAM LAWSON
Staff Writer

Ziggy Pockets' musical palette is as distinct as his stage name.

Growing up a 1980s kid in rural Davis Creek, West Virginia, Pockets — born Zackary Meadows — found inspiration not only in classic country artists Waylon Jennings and Johnny Paycheck, but in West Coast rap kings N.W.A. and Tupac Shakur.

Pockets, who moved to Charlotte in 1989 and currently resides in Indian Trail, travels the region playing his music in bars and restaurants, his heavyset figure and grizzly beard as recognizable as his name and song catalog, which mixes country and rap in a way he says is different than the acts trying to make "hick hop" work in today's musical landscape.

"Here's my thing with that," Pockets said. "There's the people that are rapping that are going over the top to tell you how country they are. And that's hard to accept. If you're a traditional country fan and you're hearing this guy rap, you're already a little turned off by it…We were the 80's babies. We grew up with the N.W.A and the gangsta rappers. We actually rap like rap would be and it just sounds a little country because we may sing the choruses and stuff. But the whole song ain't about eating cornbread."

Pockets will be flanked by Gringo Outlaw for a two-hour set today at Denver's Twin Oaks Sports Bar & Grill. His 8:30 p.m. performance is now almost a weekly event at the restaurant, which continues to ask him back.

"We've just had some really good shows, really good nights, huge crowds," Pockets said. "They just keep on booking me and I'm going to keep on coming as long as they're going to pay me."

The product of a country music father (Pockets said Steve Meadows was "holler famous" in small town West Virginia), Pockets' first stage name comes from a newspaper comic he devoured as a youth. He can't recall the origin of his surname, though he said multiple people take credit for bestowing it upon him at a high school party.

Whatever the case may be, Ziggy Pockets has developed a large enough collection of interesting music to acquire a buzz. He's traveled as far as the West Coast performing and has touched areas of the Northeast, too. Anywhere you'd expect a country artist to perform, Pockets said he has graced the stage. Online, his work is available for sale on iTunes and a station on Pandora streams his music.

Ziggy's Motel, his latest album, consists of 12 tracks. Each song hits a different musical genre, done in a way Pockets hoped would make him more memorable to future generations of music lovers.

"I did a blues song. I did an old R&B song," Pockets said. "I figure when I'm gone I want all these different versions of me out there."

That album, released last year, was Pockets' third.

Pockets named his second album "Another Drunk Telling Lies and Stories."  On the cover art, a giant jug of (presumably) alcohol sits next to a seated Pockets, with a marijuana leaf emblazoned on a guitar case also in view.

Pot, whiskey bottles, the rebel flag, sex and alcohol are all mentioned on various tracks.

"I've done my share of drinking and I've been around the lighter stuff," Pockets said. "I've never had no serious problem. I've known people that have. The little town I came up in, that's what they did, especially in West Virginia. That's what they all do."

In "God Bless West Virginia," Pockets remembers the intricacies of his birthplace, including "all the hillbillies hooked on pills" and the people who have "gone crazy cooking methamphetamine."

It's not unusual for Pockets, who writes his own songs, to get an idea in the spur of the moment. He refuses to simply sit in a room, ponder a topic and develop a song in a traditional manner, though. That, he said, isn't natural.

"I think if you make music just because that's your main objective, then it's never going to work," he said.

Modern technology, though, has made it easier to bottle his lyrics when they're conceived in an inconvenient place.

"Ever since the smartphones really came on the scene, now you can have voice notes," he said. "I have 300 voice notes, and sometimes I don't even know what I'm talking about."

Music is a full-time job for Pockets, who has resorted to playing cover songs when he absolutely needs to figure out a way to pay the rent. He said he almost signed onto a record label, but disagreed when the label requested ownership of his master recordings.

Instead, he continues to produce music independently out of a home studio, still "trying to figure out how to be a star," even if the 35-year-old doesn't think it's any longer a realistic goal.

"I don't expect that," he said. "I put it on iTunes, I can go out there and play and make enough. I live modestly, I can sing for a couple hours and make some money. I'm not expecting to ever get rich and famous."

The lack of a deal combined with no obvious pressure to "make it" allows Pockets to be both experimental and stubborn. Much like a comedian working out a joke in a comedy club, Pockets gets feedback on new music by playing at bars throughout the state. But unlike the comic who shelves a joke that misses its mark, he will continue to perform a meaningful song regardless of audience reaction.

If nothing else, Ziggy Pockets will always stick to his guns.

"If I wrote that song, I'm going to record it no matter what," he said. "I might throw it against the wall and see if it's going to stick. At the end of the day, when it's all said and done, that album is going to be heard long past me."

Image courtesy of Editor | Lincoln Times-News